cristinrenee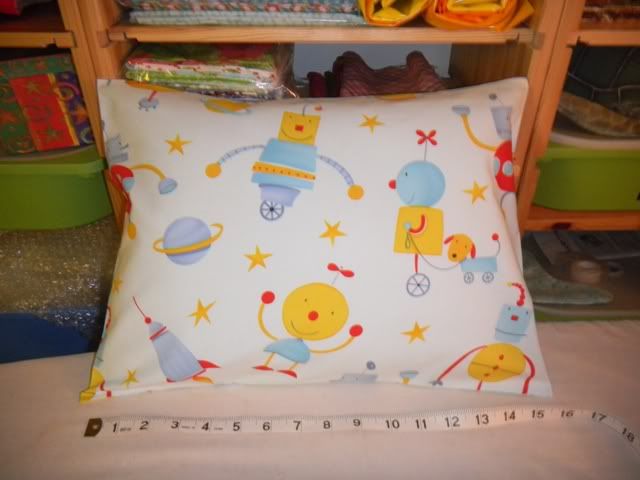 Robot pillow sham for my nephew (Not as fancy as I wanted to make, but I can make another robot later.)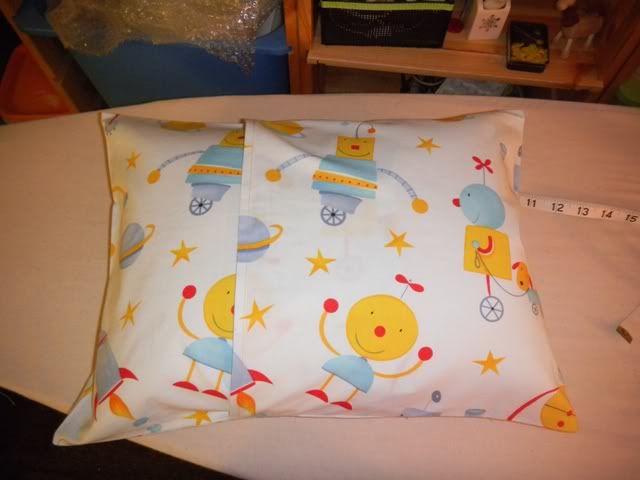 The back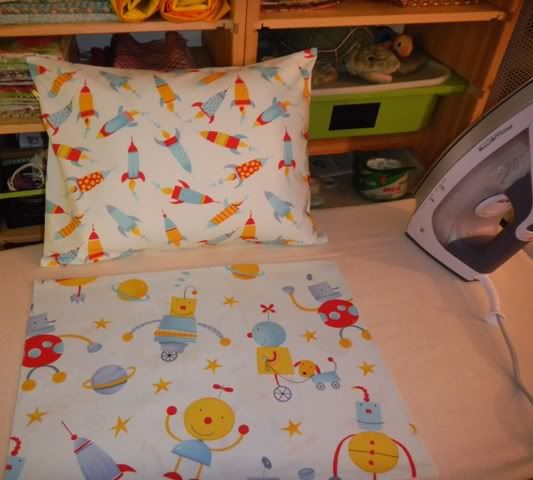 Rocket pillow sham for when the robots are in the wash. (You can also see a couple of turtles and my new Rowenta iron.)
"Wrapping paper" is part of an IKEA curtain panel, from when I bought full-length curtains but only wanted the top half of each curtain.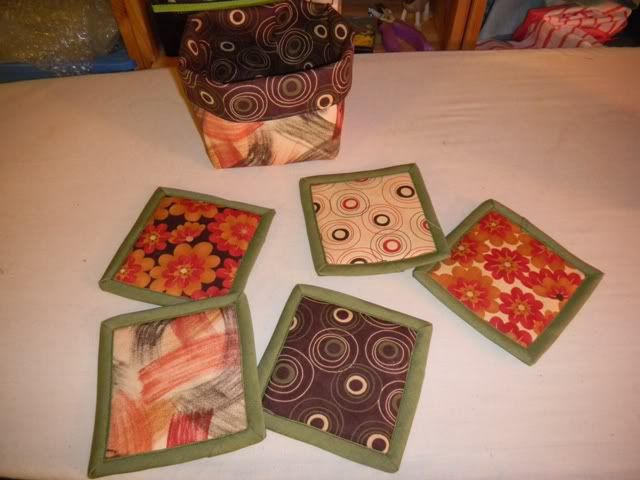 Coasters and basket made for my boss. There's five, so she can have a set of four at home and have one coaster at work.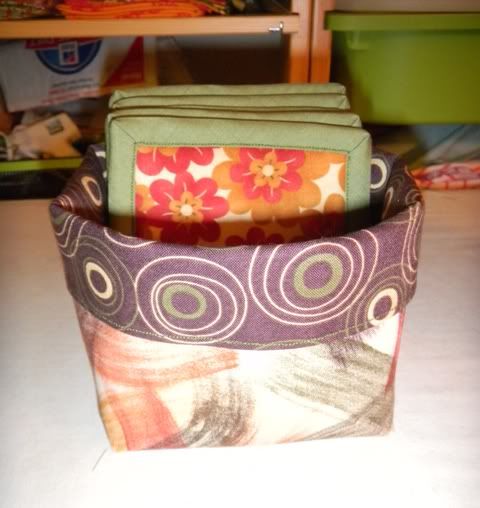 Coasters in the basket. The basket is a bit smaller than all of the others I've made. I think it's a cute size. (It's kinda crazy how many people at work have cooed over these, seeing them sitting on my boss' desk today.)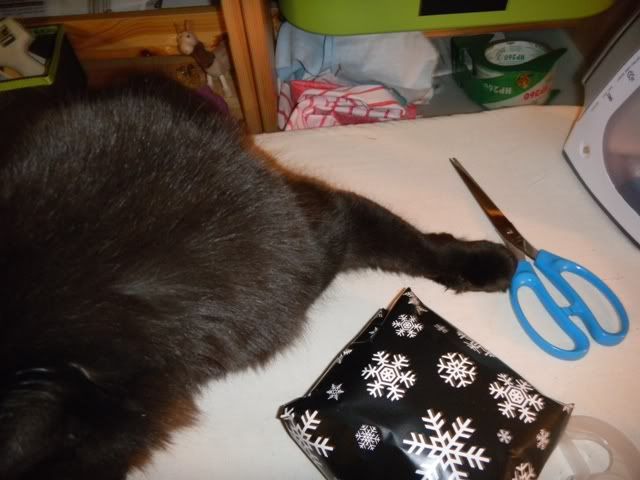 Oh, look, someone's come to help me wrap the coasters.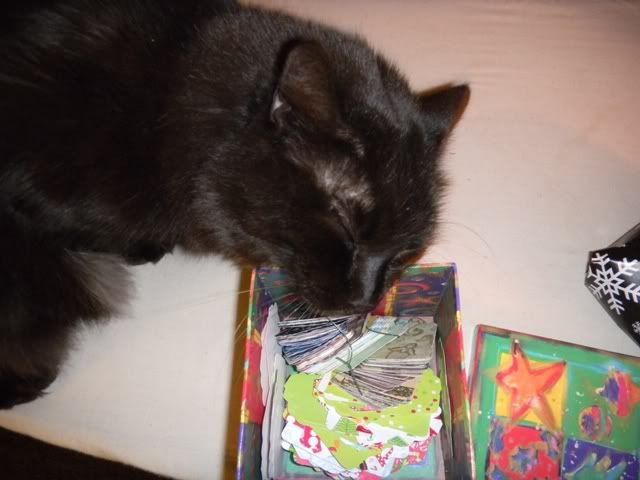 "Mmm, we love gift tags~~~"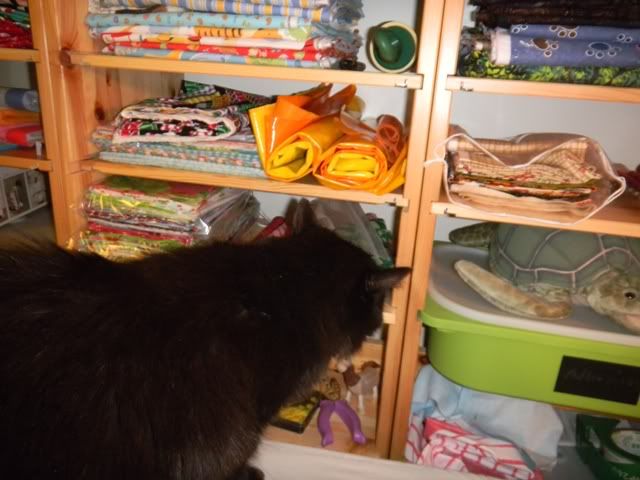 And we love standing on the ironing board and rubbing our face over things. (This is why all of my glass trinkets have been moved to other shelves.)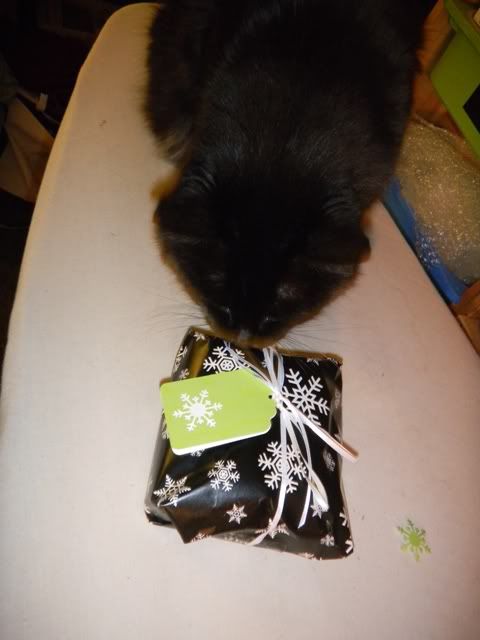 Nooshie grabbed the bow and tugged the gift along a ways.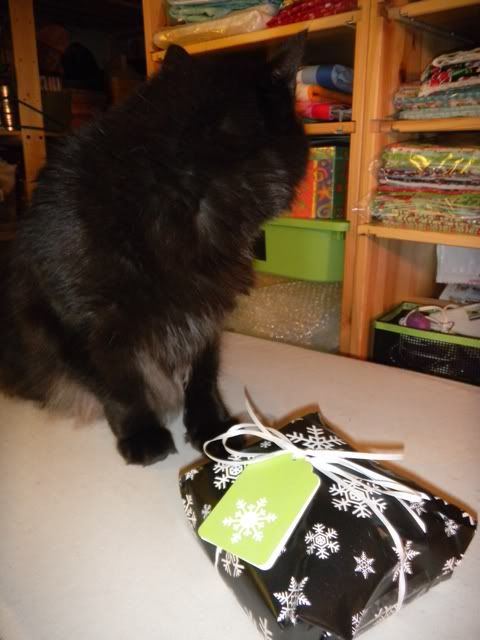 Happy Holidays!