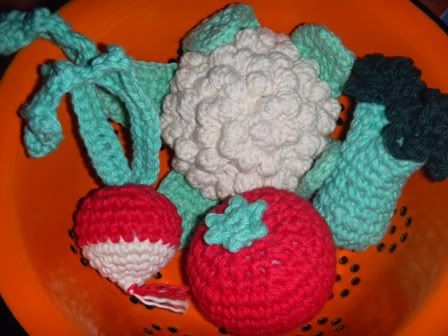 Some veggies I crochetted from cotton yarn this weekend. (It's been so long since I last crochetted that it made my hands ache. That's why there's not more.) There's a cabbage, too, but I'm not quite happy with it yet. These are for my nephew who is really going to wonder when he is older why his auntie keeps giving him veggie-themed gifts.
Pattern purchased from
CraftyAnna
. The cauliflower was tricky, but I love how it looks. I think the radish is adorable, too.