cristinrenee
Some recent photos of questionable quality from my phone. Don't know why I didn't grab my proper camera for most of these...

The nooshie says: WTF?!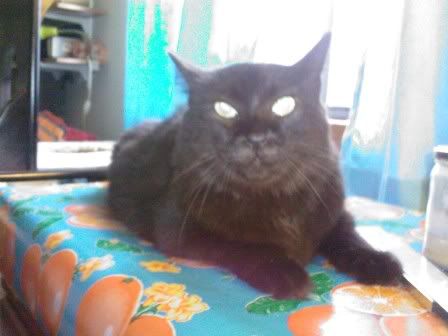 Some crochet hooks in a flower frog, some of the more interesting pieces in my Brock of California pottery collection...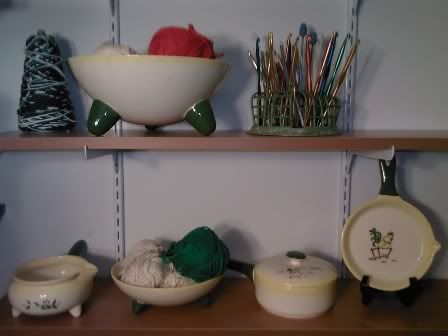 Naruto manga in bins, more manga waiting for bins...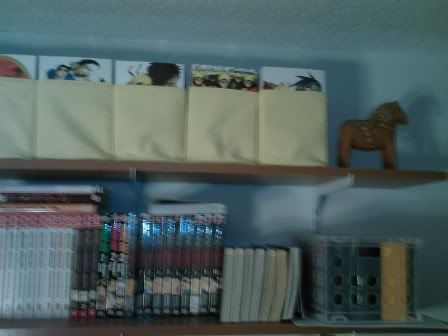 Some glass eggplants and squash...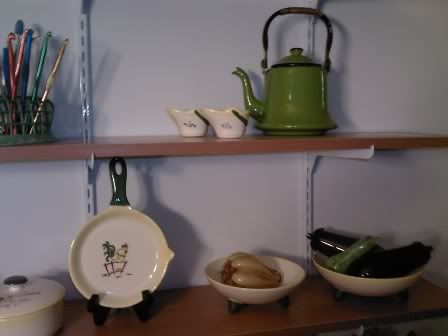 The geode slice is temporarily being held by a business card holder that's meant for someone's Christmas gift this year.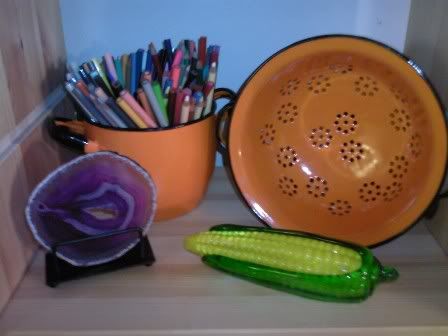 I need to get a better plate stand for that plate, it's really wobbly and awful now.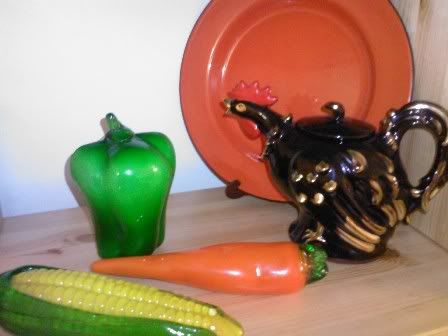 The lone vintage glass carrot is more phallic than expected/desired. ... Oh dear.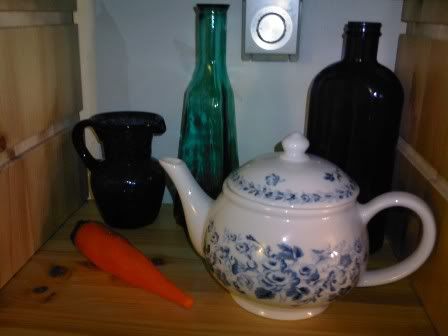 "I'm in your dirty laundry and you can't have it."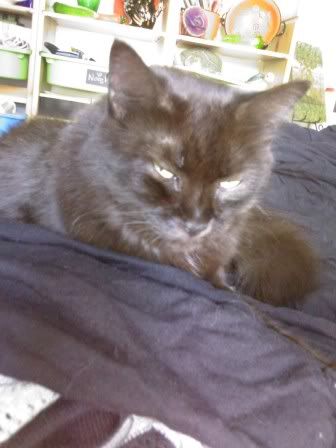 The vegetable napoleon served at the luncheon at the Hopmeadow Country Club. Very tasty, except for the over-cooked portabella.